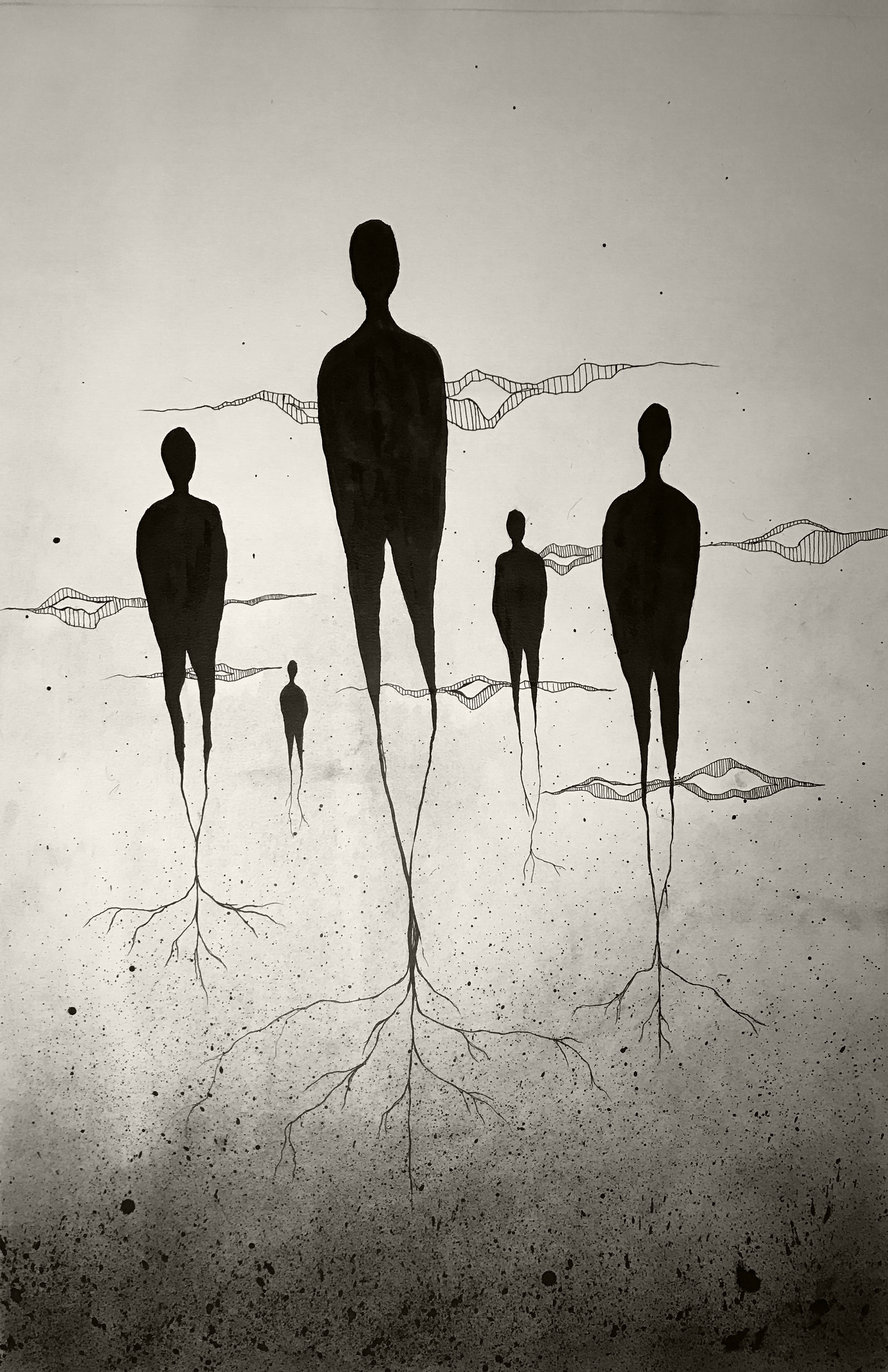 Size (51X34 cm) Ink & Charcoal on Paper. 2017
يجسد العمل الحالة الشعورية  للاشخاص الذين تم انتزاع حق العوده منهم و تهجيرهم من أوطانهم

The work represents the people who have been snatching the right to return and displace them from their homelands.
Immigrants will always have this curse. The feeling of being not belonging. They live with it every day.
The artwork made out only of one color (black). The silhouette of their bodies are floating along with their roots, and the horizon starting to crack down.